Marshall Lions Club is featuring the 29th Annual Riverfest & Steak and Lobster Dinner Saturday, August 12th, 2023 at Fireman's Park in Marshall. Activities run all day long with fun for the whole family. Don't miss this family friendly community event! Steak & Lobster will be served from 3:00pm-7:00pm. (Advance ticket sales only)
(Online ticket sales have ended, however we have a limited amount available. Please contact Lion Dani Smith with your request 608-469-6458)
Cash Raffle: $5000 raffle with 30 total cash prizes!!!
$1000 Grand Prize!!
Drawing at 8:00pm
$5 each or (5) for $20
LIC #R0036282-A-11360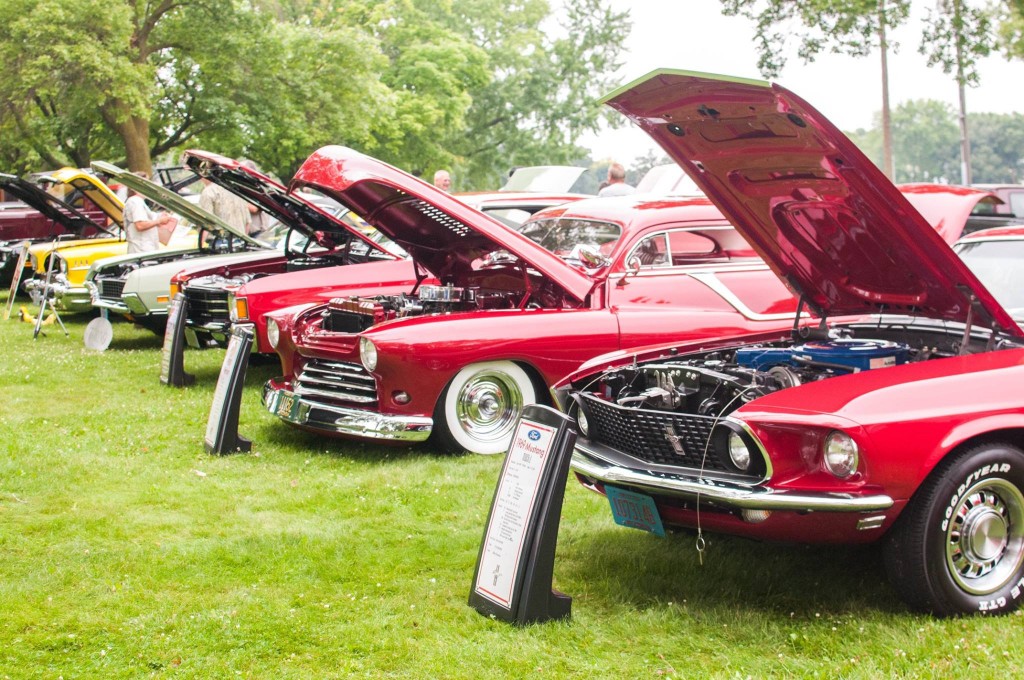 2023 Car Show Poster Registration 8 am to 12pm on August 13th with judging ending at 2:00pm – Purchase of  raffle ticket (1) for $5 or (5) for $20 entry. Door prizes throughout the day.  "Lions Choice" awarded at 3:00 pm.  For further details contact Lion Tim Harrison – (608) 279-4417 or tharrison53559TH@gmail.com. (no carry ins or bicycle/pets around cars or motorcycles) 
Craft Fair: Arrive by 8:00 am; Fair from 9:00 am – 4:00 pm. $15 entry fee for a 10 x 10 space. Entrants must provide own tables and canopy. Contact April at 692-1895 or email at schleifapril@gmail.com.
Euchre Tournament – Registration from 8:45 am to 9:45 am with play starting at 10:00 am in the Pavilion. $5 entry fee with 100% payout!
Bean Bag Tourney: Registration from 11:45 pm to 12:45 pm with play starting at 1:00 pm. $20 entry fee per team and 100% payout
Co-ed Kick Ball Tournament – All ages 12+ – $50 entry fee – Teams consist of 8 members, Registration from 8:45am – 9:45am – play begins at 10:00am – 100% payout!
Marshall FFA Petting Zoo – 4:30 -7:30pm
Other Fun Activities:

Bouncy Houses  10 am – 3 pm
Steak & Lobster, other food and desserts:
Two Beef Steaks $20
Steak & Lobster tail – $30
Two Lobster tails – $45
Online ticket sales will end on 7/29/23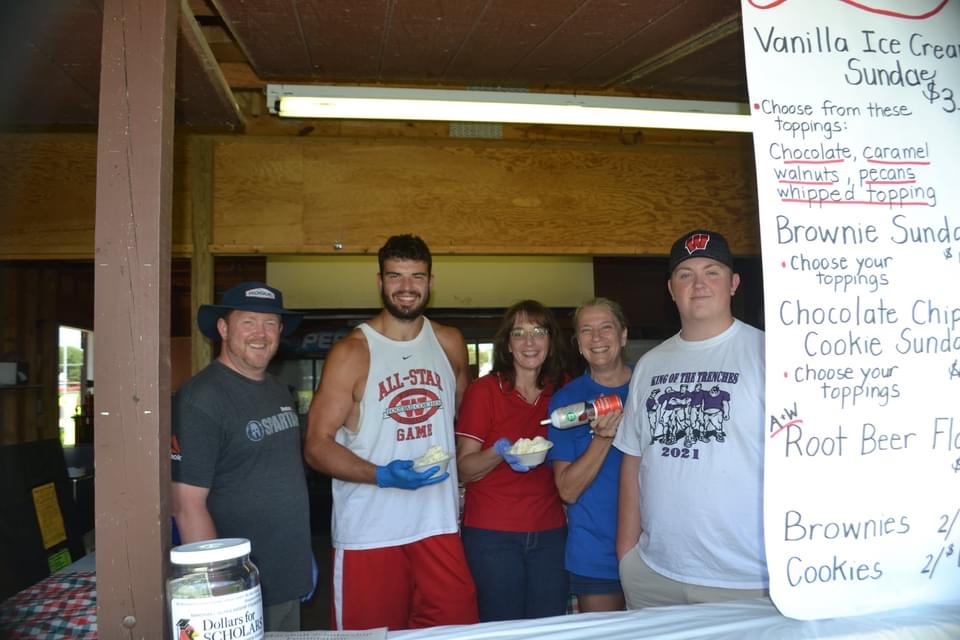 Hot Coffee and Sweet Treats 6:30 am – 10 am
Burgers, Brats, Hotdogs available day of: 10 am – 7:00 pm
Desserts: Ice Cream Sundaes, and Root Beer Floats (Sassy Cow ice cream served by the Marshall Scholarship Foundation)
Beverages & Bar: Open from 10 am to 11 pm
MUSIC by DJ Scott Noland – 10am – 2 pm
MUSIC: Live performance from Gary Cross – 2:00pm-5:00pm!
MUSIC: Live performance from Brian Piper –  5:00pm – 8:00 pm!

NO CARRY-INS ALLOWED – Proceeds from this fundraiser go directly toward helping those in need in and around our community. Projects include Coats for Kids (Marshall Schools), eye exams and eyeglasses, hearing aids for those in need, Donor Tissue Driving, support of FFA and other student leadership projects, Lions Camp for Kids, Marshall Youth Club, Lion Camp for Blind, Deaf and Diabetic kids, and many other projects. Your support is very much appreciated.