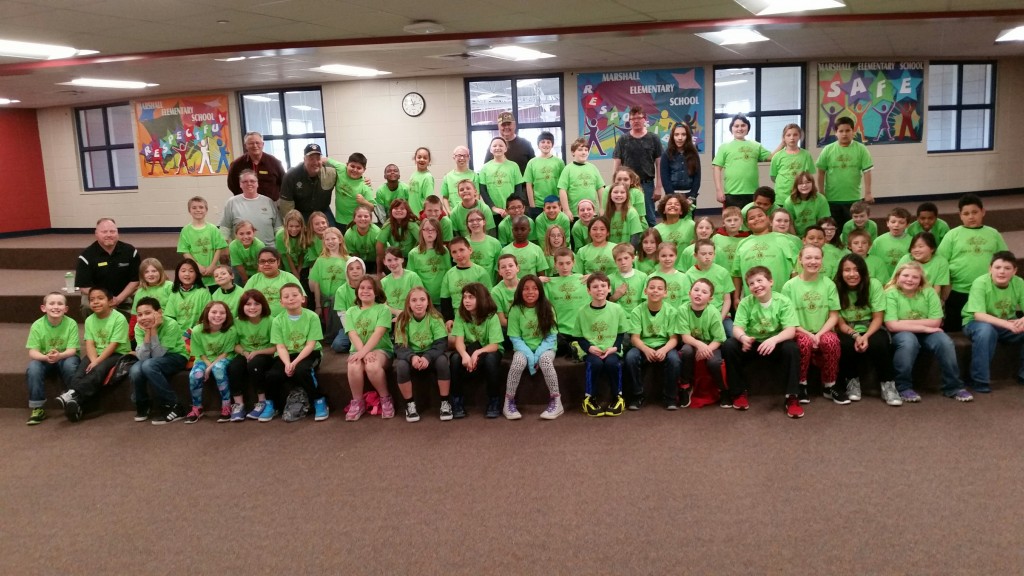 The Marshall Lions promote Arbor Day as a "Tree Planting Festival" that occurs each year on the last Friday of April.   Arbor Day is about  the promotion of planting trees and  recognizing the role that trees have in our lives.  We hosted the event today, as the trees arrived early this year.
Everyone in the Marshall 4th Grade Class was excited to wear their new Lion's "Arbor Day" shirts and to take home a White Pine tree seedling to plant. (see attached photo).    The students learned about Arbor Day, Earth Day, and the different Wisconsin State Symbols. They were also taught why it is important to plant trees and the correct way to plant trees.   They further learned about the history of White Pines and where their seedling came from.
The entire 4th grade class will be wearing their shirts on a class trip to the University of Wisconsin tomorrow!
A special thanks goes out to the Wisconsin DNR for donating the trees, the work and special pricing from Ameriprint Apparel on the t-shirts, and  for Lions  Jarod,  Sue, Vern, Cliff, and Bill for helping out with our presentation.
Awesome –  fun event!
Lion Lee