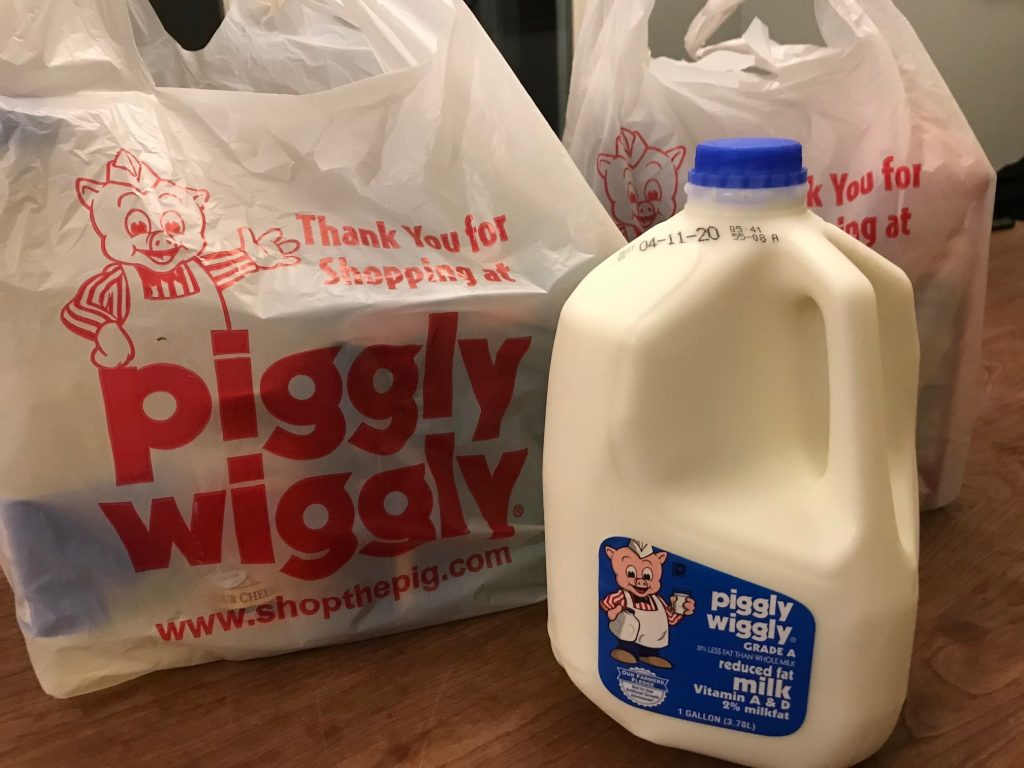 The Marshall Lions and the Waterloo Piggly Wiggly grocery store announce a partnership to deliver groceries to the Marshall and Waterloo areas. This service is for anyone 65 years of age or older or those with immunity related medical conditions who cannot pick up supplies on their own due to the novel Corona Virus, COVID-19. Patrons simply order their groceries online and the Marshall Lions will deliver them to the patron's door on Mondays, Wednesdays or Fridays between 4 and 6 pm.
Users of this service must have an account and a Piggly Wiggly rewards number in order to execute an on-line order. These can be set up online.
Patrons should follow these steps to order and pay for their groceries online and set up delivery.
Go to the Piggly Wiggly web site at https://www.shopthepig.com/
Use the store search and set Waterloo Piggly Wiggly as your default store
Use the "Shop" tab in the upper left navigation to shop for and select groceries and quantities.
Enter "Marshall Lions to Deliver" AND your phone number in the comments section.
Pay for your groceries online with credit or debit card
Call Lion Dennis Riley at 608-235-4453 to coordinate delivery.
A Lions member will then pick up the groceries from The Piggly Wiggly and deliver them to your door between 4:00 and 6:00 pm.
This delivery service is available through the Marshall Lions on Monday, Wednesday or Friday afternoons 4 – 6 pm only. Schedule may change based on overall demand or special needs.
Be well and please help us spread the word about this service to the Marshall and Waterloo areas.
WE SERVE!