BRATS & BURGERS READY AT 4:00pm ON MAY 31st at Lion's Park!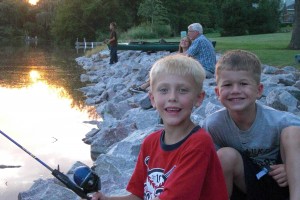 Join your friends, family, and the Marshall Lions for a summer of Community Brat and Burger Fries at Lion's Park on Friday, May 31. While there, enjoy the many improvements to Lion's Park including the pier and kayak/canoe launch, shipwreck play area complete with pirate flag, an elliptical exercise machine and the beautiful rain garden and native plantings. Check out our new shelter expansion complete with a real unisex bathroom! Oh yea…don't forget to get a drink from the Lions drinking fountain!
Menu Includes: Brats, Burgers, hot dogs, beans, potato salad, candy, soft drinks, beer and hard lemonade.
Curbside carryouts available at this event, call Lion Layne with your order at 239-0961
Special Features: 
* Those who paddle in via the Maunesha River get a free beverage. Simply show your paddle to our beverage tenders for a free beverage of your choice!
* Fishing poles a bait will be available for those who want to try their hand at fishing. Parents are encouraged to watch the hooks of their little fisherman 🙂
* Bean Bag Tournament
2019 Brat & Burger Fry Schedule:
May 31 4:00pm to 8:00pm